Crowdfunding for Social Causes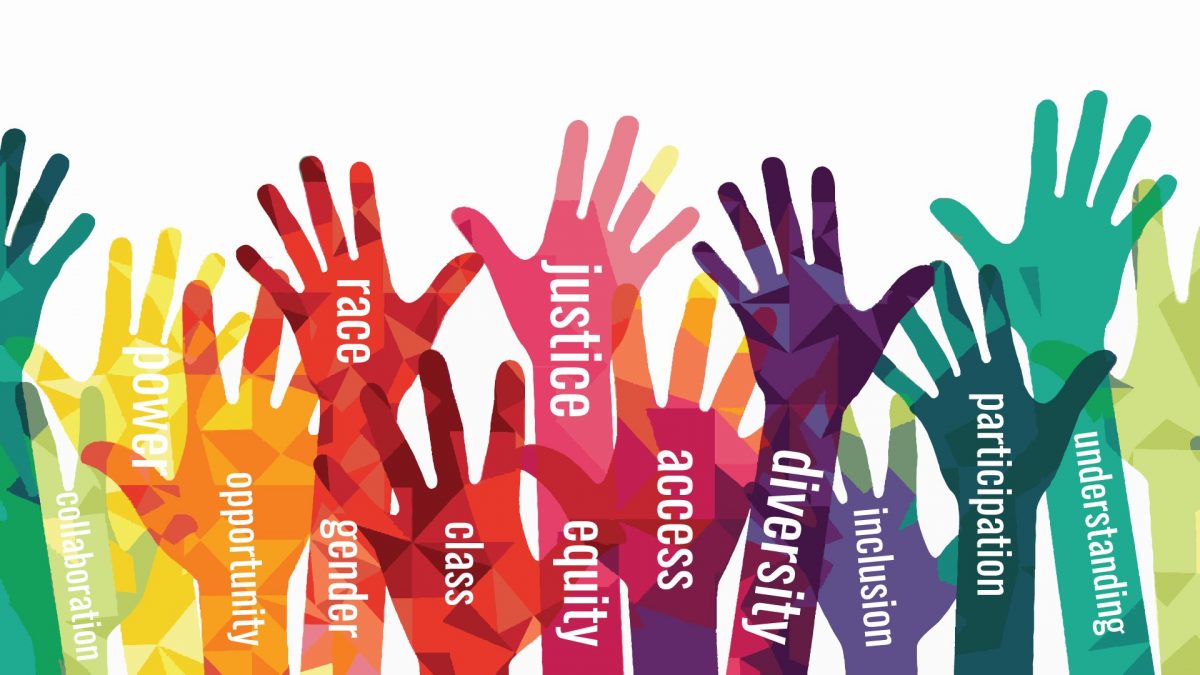 "I wouldn't wish life in Cell No. 3 of Tihar Jail on my worst enemy. Locked up in a 10×10 foot dark cell, I was forced to sleep on the hard cement floor, my head inches away from the latrine. On my first night, my skin crawled at the stench as rats picked at my shit. I couldn't sleep; I kept asking Allah, 'When would we be released?'
We were treated like animals— at 6 AM, we were woken up with a loud bang and given watery dal and roti twice a day. We were only allowed to leave our cell for 30 minutes; those moments outside my cage were my solace. I grew close to Lateef and Naza, the two other suspects–we kept each other going.
I cried every day thinking about my family— I wasn't allowed to call them. We weren't given bail or even a lawyer in the early days— I didn't know that was my right. From the wardens to the sweepers, I'd only ask, 'When would we be released?'
Every 14 days, we'd be taken to court, and I'd think, 'This time they'll set me free.' But then I found out that the blank paper I'd signed (earlier) was turned into a charge sheet of false confessions. I'd been framed as a terrorist responsible for the Lajpat Nagar bomb blast that killed 14 civilians." These are the words of Ali Bhat, a man who spent 23 years in prison, persecuted for a crime he didn't commit.
Ali Bhat grew up in Kashmir, a region that houses thousands of stories like his. Growing up in Kashmir was hard for Ali, as earning a livelihood in a conflict region was an arduous task. He and his brothers decided to move to Delhi for better prospects but the police constantly harassed them due to their Kashmiri identity. One time the cops jailed Ali and his brothers for two days, interrogating them for a robbery they didn't commit. Tired of looking over their shoulders, Ali and his brothers decided to shift to Nepal and start their own carpet business.

"In Kathmandu, we weren't Muslims or Kashmiris, we were just human. Our business was picking up, and I thought the worst was behind us. Until one day, when we were talking about my marriage plans with my beloved, we heard a knock on the door," Ali said in an interview with Humans of Bombay.
Just when Ali thought life was getting better and he would marry soon, life turned upside down for him. He and every single Kashmiri in Nepal were arrested and interrogated about the Lajpat Nagar blasts of 1996. He was shown photos of suspects, and unfortunately, he recognized one of the men whom he knew from Kashmir. From there on, it all took a turn for the worst as he was mercilessly tortured, beaten, and electrocuted. He was so broken and afraid that when he was asked to sign a blank paper, he did so blindly. The blank paper was turned into a charge sheet of false confessions, and Ali was thrown into Tihar jail. He was convicted not only for the Lajpat Nagar blasts but also for the Samleti blasts in Rajasthan that took place two days after the Lajpat Nagar blasts. In jail, he was informed that his mother had passed away from the heartbreak of losing him. For Ali, time stood still while the world moved on— his siblings got married, had children, and even his beloved was married. Prejudice followed him everywhere, in court and prison. Fourteen years passed by, and soon he lost his father as well. After twenty-three years of being wrongly imprisoned, a new bench of judges reviewed his case and found Ali innocent. At 5 PM on July 23, 2019, he stepped out of jail and went back home to Kashmir.

"I felt the weather again and looked up to the sky as I took my first breath as a free man. My brother hugged me, and I broke down in his arms. But when you've been a prisoner for so long, freedom can be hard to accept. On our way to the airport, I sat in the rear seat— I kept checking if we were being followed. When we landed in Kashmir, 150 people gathered to see me. But the first thing I did was rush to my parents. I threw myself at their graves and screamed, 'Mein wapas aa gaya! (I have returned!)' I kissed the mud and hugged their grave, thinking that if I tried hard enough, they'd hug me back. I cried inconsolably— they died with their last wish unfulfilled of seeing me free," Ali said in his interview.

The first word that comes to mind when we read Ali Bhat's story is 'injustice'. The law of the land failed to protect this man due to the biases attached to his identity. While the world is riddled with stories of injustice and oppression, there is a general agreement that the minorities, the underprivileged, and the vulnerable communities are most at risk of being dehumanized and exploited.

Fig 1- Interconnected nature of social, political, economic domains of society.
Let's take a look at Fig 1. Social injustice is interconnected with political and economic injustice. When socio-political inequality exists in a society, it results in political and social fragmentation, extremism, and prejudices against the 'other side'. Politicians in power often create an 'us' vs. 'them' binary wherein the people who yield less influence in the society are alienated, targeted, and portrayed as lesser humans. It's an age-old trick that always seems to work. When combined with economic inequality, socio-political inequality cripples marginalized communities who often don't have enough resources to fight back against the injustices perpetrated against them. In Ali Bhat's case, he was cornered and barely had enough resources to fight back against a system that falsely implicated him.
But where does crowdfunding fit in all of this? How can crowdfunding help in the case of social injustices that arise from a fractured system blinded by in-built biases? 
When it comes to social injustices, crowdfunding plays a minimal role, unlike in politics, where it can have a long-term impact by tackling Big Money's influence and helping crowdfunded representatives come into power. In the case of social injustices, crowdfunding acts like a bandage. It doesn't solve the problem. Neither does it address the underlying causes of social injustice. However, it is useful in helping individual cases and treating the symptoms of inequality that plague marginalized communities. Sometimes, in rare cases, it can also help create, sustain, and finance grassroots movements that tackle systematic inequality or oppression.

The Facebook page 'Humans of Bombay' ran a crowdfunding campaign for Ali Bhat after coming to know his story. The campaign raised Rs 23 lakh (2.3 million) within 10 hours, quickly exceeding its initial goal amount. The justice system didn't compensate Ali for the 23 years he lost in prison, but the citizens of the country took it upon themselves to support and empower him. While the money couldn't buy back his lost years, it did allow him to restart his life. With the crowdfunded money, he made investments to upgrade his old shop, purchased a small piece of land in his hometown— where he hopes to build his own home—, and also got engaged to a woman named Fatima, with whom he wants to spend the rest of his days. For 49-year-old Ali, crowdfunding acted like a bandage to the wounds inflicted by a justice system that imprisoned him for 23 years.

When marginalized communities lack political representation or when they lack access to opportunities, it results in social imbalance. The powers to change such structures are often vested within the hierarchy who benefit from such an imbalance. And those on the receiving end often struggle to fight back against such oppression due to a lack of (financial) resources. Let's take the example of justice-gap in the world's biggest superpower. In the US, the justice system is failing the poorest and most vulnerable sections of society who are often most in need of its protection. In 2015, for example, an estimated 1.8 million people appeared in the New York State courts without a lawyer. In 2013, 98% of tenants in eviction cases and 95% of parents in child support cases were unrepresented in these courts. 86% of the civil legal problems faced by low-income Americans receive inadequate or no legal help in a given year. Of the estimated 1.7 million civil legal issues for which low-income Americans seek legal aid, 1.0 to 1.2 million (62% to 72%) receive inadequate or no legal assistance. If the situation looks so dire in one of the world's most developed countries, one can only imagine how it looks in relatively underdeveloped or developing nations where corruption runs rampant and civil justice systems are overburdened. When access to justice is limited to only those who can afford it, the poorer sections of society often fail to find justice, leading to social and hierarchical discrimination that continues for generations.

Crowdfunding for gender equality
Gender injustice is perhaps the biggest evil that plagues our society. In almost every country, women have to face discrimination and inequality. Violence, harassment, abuse, disenfranchisement, and unequal treatment at home, at work, and in their wider communities are everyday occurrences for women. The majority of the world's poor are, in fact, women. Despite working longer hours, women have fewer resources, less socio-economic power, and occupy fewer positions of power in society when compared to men. Nearly two-thirds of the world's 781 million illiterate adults are women, a proportion that has remained unchanged for two decades. One hundred fifty-three countries have laws that discriminate against women socio-economically, including eighteen countries where husbands can legally prevent their wives from earning wages. If we talk about political representation, only 25% of the 35,127 global seats are held by women, and only 21% of the 3,343 ministers are women. In most countries, women are either not represented or their representation is marred with stereotypes and biases. This, in turn, has negative consequences that affect the entire world.

For 141 countries globally, the loss in human capital wealth due to gender inequality is estimated to stand at $160.2 trillion. But the economic injustice barely touches the surface. It is estimated that 35% of women worldwide have experienced either physical and/or sexual partner violence or sexual violence by a non-partner (not including sexual harassment, which is faced by 80% of women) at some point in their lives. Some studies peg the number to be much higher estimating that up to 70% of women have experienced physical and (or) sexual violence from an intimate partner in their lifetime. The numbers are startling and reveal a disturbing pattern of discrimination against women who often lack the financial resources and social networks to navigate the justice system to access courts and lawyers. In 2017, over one billion women lacked legal protection from sexual harassment by an intimate partner, while approximately 1.5 billion were without legal protection against workplace sexual harassment. And even though the world is making socio-political and economic improvements to close the gender inequality gap, it will still take 99.5 years to close it, given the current trends.

Fig 2- Gender Inequality index.

Although online crowdfunding is not the panacea that can provide universal access to justice for women, the technology has shown great promise in revitalizing social issues pertaining to women at both the micro and macro level. For instance, the TIME'S UP Legal Defense Fund's GoFundMe campaign started in December of 2017, raised over $24.25 million with the help of over 21,000 people. The fund connects those who experience sexual harassment, abuse, or related retaliation in the workplace with legal assistance and those trying to advance their careers with public relations assistance. In the year since its launch, more than 3,700 people from all across America sought legal help from the TIME'S UP Legal Defense Fund.

Similarly, as part of the #MeToo movement, a movement against sexual harassment and sexual abuse, the 'Justice and Equality Fund' on behalf of the 'Rosa Fund' started a campaign on GoFundMe to raise funds for UK women's organizations— all working with women in need of legal support— to help them tackle the root causes of sexual harassment and abuse across communities and workplaces. The campaign raised $2.7 million with the help of over 400 donors. Seven women's organizations were awarded a total of £1.02 million through grants that ranged between £25,000 and £250,000. The 'Women's Aid Federation of Northern Ireland' was one of the biggest recipients, receiving £200,000 to re-establish a rape crisis center, 12 years after it had shut.
In India, Sandhya Menon put her livelihood, safety, and mental health on the line to become a voice for countless women in India's #MeToo movement. She amplified the stories of victims by tirelessly calling out men accused by women of sexual abuse. Regretably, it all took a hefty toll on her mental health after she was repeatedly threatened with legal action by a company whose senior employee she had called out. To make matters worse, she also struggled to pay her children's school fees. Her crowdfunding campaign raised over Rs 14.9 lakh (1.4 million) with the help of 341 supporters. The money provided the brave single mother with much-needed financial stability and helped her clear her children's school fees.

Outside of the #MeToo movement, crowdfunding has helped women acid attack survivors, who struggle to find employment, gain financial independence by helping them raise funds to sustain their business ventures. Even the Obama foundation tapped into the power of crowdfunding for funding their program 'The Girls Opportunity Alliance'. The program seeks to empower adolescent girls worldwide through education, enabling them to achieve their full potential and transform their communities and countries. The program engages people around the world to take action to help adolescent girls and those who work to educate them. To close the funding gap for the initiative, the Obama Foundation worked with GoFundMe to launch a micropage that featured multiple crowdfunding campaigns related to the initiative. The campaigns received thousands of donations from all 50 US states and more than 40 countries. The crowdfunding drive raised over $2.25 million for 27 campaigns on GoFundMe, with many campaigns exceeding their target amounts. The program has made considerable strides in various countries. From helping prevent human trafficking through education in Vietnam to providing a dormitory and education center to support indigenous girls in rural Andean communities, 'The Girls Opportunity Alliance' has improved the quality of life for many girls worldwide. The program has been able to create a positive global impact through crowdfunding in countries like Kenya, Tanzania, South Africa, Senegal, Malawi, Peru, Ghana, Zimbabwe, India, Cambodia, Uganda, and Guatemala. 
Crowdfunding for racial justice
In the era of globalization and global migration, racial inequality is also prevalent in many countries. After women, it's the people of color who have faced the most injustices in the world, whether in the form of slavery and disenfranchisement in the olden times, or systematic oppression, mass incarceration, and police brutality in the modern times. People of color have faced inequality for centuries. For instance, in the US, where racial inequality is embedded in the very fabric of the system, a black person is five times more likely to be stopped without a just cause than a white person. African Americans are also incarcerated at more than five times the rate of white people. In New York City, 88% of police stops in 2018 involved Black and Latinx people— 70% were completely innocent, while in comparison, only 10% involved white people. On average, Black men in the US receive 19.1% longer prison sentences than white men convicted for the same crimes. There also exists an insurmountable wealth gap between white people and people of color in the US, which has only increased over time.

Fig 3- Racial wealth divide in the US.
On May 25, 2020, 46-year-old George Floyd, an African American man, was killed in Minnesota, US during an arrest for allegedly using a counterfeit bill. Footage of the arrest showed a white police officer kneeling on Mr. Floyd's neck while he was lying face down on the floor. Transcripts of police body cam footage show Mr. Floyd reiterating his inability to breathe over 20 times while the officers restrained him. The police officers even prevented bystanders from intervening. During the final two minutes, Mr. Floyd was motionless and had no pulse while the officer kneeling on his neck ignored onlookers' pleas to remove his knee, which he did not do until medics told him to. The officer kept his knee on Mr. Floyd's neck for eight minutes and 15 seconds, a length of time that became a symbol and rallying cry for nationwide protests in the aftermath of Mr. Floyd's killing.
Two days later, on May 27, 2020, George Floyd's younger sister, Bridgett Floyd, started a GoFundMe campaign that raised over $377,000 to help the Floyd family seek justice and provide them monetary relief. Another campaign was started on GoFUndMe for Darnella Frazier, the brave young woman who filmed Mr. Floyd's murder; who in addition to the trauma of watching a man get murdered by the cops, also had to deal with trolls and bullies harassing her for filming the horrific incident. The campaign was started with the aim 'to support the healing and the restoration of hope for Darnella Frazier' and raised $528,515 with the help of over 20,000 donors. In both these cases, crowdfunding played a minor role by providing financial assistance to the victims affected by Mr. Floyd's shooting.

However, at the macro level, crowdfunding has played an essential role in supporting the Black Lives Matter movement, a decentralized movement advocating for non-violent civil disobedience in protest against incidents of police brutality and all racially motivated violence against African-American people, on a global scale. For example, the GoFundMe micropage for Australia's Black Lives Matter movement has raised over $2.8 million for 22 campaigns to help fight for the rights of Indigenous Australians who suffer from racial injustices. In a similar attempt, another crowdfunding site Crowdfunder UK raised over £157,000 for 12 campaigns on their Black Lives Matter micropage. The UK Black Lives Matter fund, started by a coalition of black activists and organizers across the UK, raised £1.19 million with the help of over 35,000 donors on GoFundMe to help the marginalized black communities in the UK. In another instance, The Black Lives Matter – Los Angeles campaign on GoFundMe raised $3.05 million to challenge state-sanctioned violence against Black people. Overall, the GoFundMe website lists over 70,000 crowdfunding campaigns pertaining to Black Lives Matter, having raised millions for purposes ranging from providing mental health care access for Black people to supporting Black-owned businesses worldwide. In relation to Black Lives Matter, crowdfunding has served as a financial tool to fund grassroots movements trying to tackle the symptoms of racial inequality embedded in the system. 
Crowdfunding for civil rights
Crowdfunding has also funded civil disobedience movements and protests against the high-handedness of governments across the world. Crowdfunding initiatives have supported protests in many different ways by helping people raise funds for legal aid of arrested protesters, pay for the medical bills of those injured during the demonstrations, fund publicity and awareness campaigns to sustain civil disobedience movements, buy safety equipment, and provide compensation to the families of victims of targeted systematic violence.
In 2019, protests were witnessed on every continent and across 114 countries—from Hong Kong to Haiti, Russia to China, and India to North America. Almost 60% of the world experienced protests. Protests serve as a strong indicator of social injustice or unrest and, at the most fundamental level, raise socio-political awareness about issues that plague the masses. Protest movements can fundamentally alter the way we talk and think about a specific social problem. Throughout history, protests have resulted in a gamut of outcomes, ranging from regime changes to political violence and mass casualties. Within countries, protests are key signals pointing towards the changing relationships between governments and citizens.

When we see the Google search trends before and after May 25— the day George Floyd was murdered— we observe that more individuals started interrogating racism in their own lives. Phrases like 'abolish police', 'defund police', 'police abolition', and 'am I a racist' have seen a sharp increase in interest. The graph below shows that the Black Lives Matter protests have, in some capacity, raised public awareness and sensitivity towards racism since people are seeking, or at least googling, more information.

Fig 4- Google search trends from May 1, 2020, to May 29, 2020, by FiveThirtyEight.
Crowdfunding also played a significant role in the Sunflower Movement of Taiwan in 2014. Taiwan, officially known as the Republic of China (ROC), is a country in East Asia. Even though Taiwan has been independent from mainland China for over half a century, China claims the island as its sovereign territory and refuses diplomatic relations with countries that recognize Taiwan's independent statehood. Throughout March 2014, protests engulfed the capital Taipei in response to a service trade agreement that was being pushed through Congress. The trade agreement allowed Chinese companies to invest in a host of Taiwanese industries to achieve greater economic integration of Taiwan with China— an attempt that was seen by many as the commercial colonization of Taiwan. On March 18, 2014, a group of students occupied the Legislative Yuan (Taiwanese Parliament) in a show of protest against the trade deal. They remained camped in parliament for twenty days. One of their core demands was to hold off any further trade talks between Taiwan and China until an oversight mechanism had been implemented. The student movement in Taiwan came to be known as the Sunflower Movement.
A full-page advertisement was published in the New York Times on March 24, 2014, by a group of civic activists with loose ties to the student organizers. It was a powerful message with a picture featuring students being hosed by a water cannon with their heads bowed. "Taiwan needs your attention and support," the appeal read. The placement costs of $208,000 (inclusive of the New York Times advertisement at $153,000 and another one in the Taiwan-based Apple Daily) were fundraised in less than four hours on a Taiwanese crowdfunding platform FlyingV. The campaign raised over $6.9 million with the help of 3,611 donors.
Besides helping publicize the protests through newspaper advertisements, the money raised from the crowdfunding campaign was donated to the organizer of the anti-service trade activity and fund the medical expenses of the victims of the protest.

In 2019, mass level protests were triggered after the Hong Kong government introduced the Fugitive Offenders amendment bill. The bill allowed the extradition of 'fugitives' in Hong Kong— citizens, foreigners, and tourists— to China for 'alleged' crimes. The underlying fear in public was that the bill would allow arbitrary 'deportations' of alleged suspects to mainland China to face trial, exposing Hong Kong citizens to mainland China's legal system, thereby undermining Hong Kong's autonomy and violating the civil liberties of its people. During the Hong Kong protests, crowdfunding emerged as the financial backbone that helped sustain the protests and raise global awareness about the situation. A crowdfunding campaign launched in late June raised HK$5.48 million in a single day to take out full-page advertisements in international newspapers ahead of the G20 summit. Advertisements were eventually placed in nineteen publications worldwide, including the New York Times, the Washington Post, and The Guardian.

Amid complaints of police brutality against reporters during the Hong Kong protests, a crowdfunding campaign started by the Hong Kong Journalists Association in support of press freedom raised over HK$3.2 million with the help of 9,900 donors on the crowdfunding platform GoGetFunding.com. Another crowdfunding campaign raised HK$12 million to provide medical, legal, and psychological aid to protesters.

In the same year, protests broke out across India against the Citizenship Amendment Act (CAA) of 2019. The reasons for the demonstrations varied from one state to another. Some protested because the CAA allegedly violated the country's secular identity, while others feared that it would endanger their linguistic and cultural identity. Yet others believed that the CAA combined with the proposed nationwide National Register of Citizens (NRC) would become a tool to exclude the country's Muslim population. As protests against the CAA erupted across India, several crowdfunding campaigns were created to support the movement and provide legal assistance and compensation to the families of victims who were arrested, injured, or killed during the protests.

A few days after Anas Hussain was killed in his hometown in Uttar Pradesh during the anti-CAA protests, an online crowdfunding campaign on the crowdfunding platform OurDemocracy.in raised Rs 1 million to provide financial assistance to his family. Crowdfunding campaigns hosted on OurDemocracy raised over Rs 40 lakh (4 million) for the families of five victims who were killed in the anti CAA protests. "At the end of the day, you expect the governments to offer ex-gratia compensation in such cases when somebody dies due to police firing. That has been the tradition in this country. In these cases, it was the State which was the oppressor, but they were not even willing to offer the bare minimum support that families expect. So, it was very important for the citizens to step in. In a democracy, it is the job of the citizens to step in every time the state lets you down," remarked Bilal Zaidi, the founder of OurDemocracy, a platform that has raised over Rs 6 crore (60 million) for over 300 projects for campaigns pertaining to social causes, politics, and journalism.

Another crowdfunding campaign on OurDemocracy started by the 'Joint Forum against NRC', a common platform of progressive mass organizations, raised Rs 6.17 lakh (617,515) with the help of 380 supporters to fund a mass rally against the implementation of the National Register of Citizens (NRC) in the state of West Bengal in India. The rally started from Darjeeling district in November and culminated in Kolkata city in December. The campaign aimed to fund the travel expenses of 50 students and youth activists who would travel in a bus equipped with a public address system. The money raised was also used to distribute booklets and leaflets among the people to raise awareness regarding the NRC exercise and explain the rationale of the platform's opposition to it.
Crowdfunding has played varied roles in different situations for causes pertaining to social justice. Crowdfunded money has been used for funding litigation, compensating the victims of social injustices, preventing harassment, empowering marginalized communities, and many other socio-political endeavors. In these cases, the impact of crowdfunding is hard to quantify and harder to compare against other financial tools. However, crowdfunding does have the potential to create positive change and encourage meaningful discourses in society— sometimes by supporting civil disobedience movements and sometimes by financially empowering the oppressed. When the State turns a blind eye to exploitation and injustice, crowdfunding as a tool devolves the power back to the people.
Citations

1. Humans of Bombay. (2020). Facebook. https://www.facebook.com/humansofbombay/posts/1413405718868401

2. 

Khan, H. (2019, July 26). 

Samleti blast case: 'We are acquitted but who will bring back the (23) years.'

 The Indian Express. https://indianexpress.com/article/india/dausa-blast-rajasthan-high-court-police-jaipur-5846454/#

3. 

Ketto.org. (2020). Crowdfunding Platform Websites in India. https://www.ketto.org/fundraiser/justice-for-ali-bhat



4. Legal Services Corporation. 2017. The Justice Gap: Measuring the Unmet Civil Legal Needs of Low-income Americans. Prepared by NORC at the University of Chicago for Legal Services Corporation. Washington, DC.

5. Rethinking Access to Justice | James J. Sandman | Hawaii Access to Justice Conference. (2014). LSC - Legal Services Corporation: America's Partner for Equal Justice. https://www.lsc.gov/rethinking-access-justice-james-j-sandman-hawaii-access-justice-conference

6. Gender justice and women's rights. (2020, June 26). Oxfam International. https://www.oxfam.org/en/what-we-do/issues/gender-justice-and-womens-rights

7. World Economic Forum. (2020). Global Gender Gap Report 2020. http://www3.weforum.org/docs/WEF_GGGR_2020.pdf

8. Unrealized Potential: The High Cost of Gender Inequality in Earnings. (2018). World Bank. https://www.worldbank.org/en/topic/gender/publication/unrealized-potential-the-high-cost-of-gender-inequality-in-earnings

9. Violence against women. (2017, November 30). WHO. https://www.who.int/news-room/fact-sheets/detail/violence-against-women

10. https://www.unwomen.org/en/what-we-do/ending-violence-against-women/facts-and-figures

11. 

Okoro, S., & Prettitore, P. (2020, June 15). 

Will COVID-19 widen the gender justice gap?

 World Bank Blogs. https://blogs.worldbank.org/voices/will-covid-19-widen-gender-justice-gap

12. Justice for Women. https://cdn1.sph.harvard.edu/wp-content/uploads/sites/134/2019/06/Justice-for-Women_Executive-Summary-English_0.pdf

13. Human Development Data (1990-2018) | Human Development Reports. (n.d.). UNDP. http://hdr.undp.org/en/data#

14. Urban, H. (2019, July 9). How Crowdfunding Can Revolutionize Access to Justice. Law Technology Today. https://www.lawtechnologytoday.org/2019/07/crowdfunding-can-revolutionize-access-to-justice/

15. TIME'S UP Legal Defense Fund, organized by TIME'S UP Legal Defense Fund. (2017). Gofundme.Com. https://www.gofundme.com/f/timesup

16. Justice and Equality Fund, organized by Justice and Equality Fund. (2018). Gofundme.Com. https://www.gofundme.com/f/Justice-and-Equality-Fund

17. #MeToo Fund Hits Million Mark to Fight UK Harassment. (2018). Voice of America. https://www.voanews.com/arts-culture/metoo-fund-hits-million-mark-fight-uk-harassment

18. 

Ketto.org. (n.d.-b). 

Crowdfunding Platform Websites in India

. https://www.ketto.org/fundraiser/support-a-metoo-champion

19. Support Girls Opportunity Alliance projects around the world on. (2020, July 30). GoFundMe. https://www.gofundme.com/c/girlsopportunityalliance

20. 

Johnson, D., N., N., & Common Sense Media. (2020, July 10). 

NAACP | Criminal Justice Fact Sheet

. NAACP. https://www.naacp.org/criminal-justice-fact-sheet/

21. 11 Facts About Racial Discrimination. (n.d.). DoSomething.Org. https://www.dosomething.org/us/facts/11-facts-about-racial-discrimination

22. Demographic Differences in Sentencing. (2018, January 24). United States Sentencing Commission. https://www.ussc.gov/research/research-reports/demographic-differences-sentencing

23. Institute for Policy Studies National Office. (2019). Dreams Deferred. https://inequality.org/wp-content/uploads/2019/01/IPS_RWD-Report_FINAL-1.15.19.pdf

24. BBC News. (2020, July 16). George Floyd: What happened in the final moments of his life. https://www.bbc.com/news/world-us-canada-52861726

25. Hill, E., Tiefenthäler, A., Triebert, C., Jordan, D., Willis, H., & Stein, R. (2020, November 5). 8 Minutes and 46 Seconds: How George Floyd Was Killed in Police Custody [Video]. The New York Times. https://www.nytimes.com/2020/05/31/us/george-floyd-investigation.html

26. The Economist. (2020, March 11). Political protests have become more widespread and more frequent. https://www.economist.com/graphic-detail/2020/03/10/political-protests-have-become-more-widespread-and-more-frequent

27. Mazumder, S. (2020, August 27). What Protests Can (And Can't) Do. FiveThirtyEight. https://fivethirtyeight.com/features/what-protests-can-do/

28. VICE News. (2014, April 12). The Sunflower Revolt: Protests in Taiwan. YouTube. https://www.youtube.com/watch?v=Zojh-rnctVw

29. The Diplomat. (2014, April 16). How Technology Revolutionized Taiwan's Sunflower Movement. https://thediplomat.com/2014/04/how-technology-revolutionized-taiwans-sunflower-movement/

30. CAA, NRC: Crowdfunding, pro bono lawyers aid protesters as government cracks down. (2020, January 10). Cnbctv18.Com. https://www.cnbctv18.com/uncategorized/crowdfunding-pro-bono-lawyers-aid-indian-protesters-as-government-cracks-down-5037221.htm

31. 

Bose, M. (2020, February 5). How India Crowdfunded The Kin of Those Killed At Anti-CAA Protests. TheQuint. https://www.thequint.com/news/india/how-india-crowdfunded-families-of-those-killed-at-anti-caa-nrc-protests