The Rise of Online Crowdfunding in India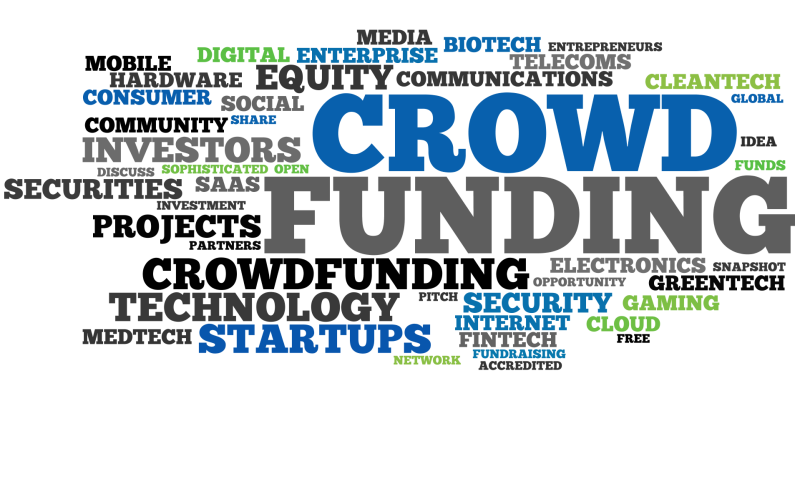 By Irfan Bashir and Ravina Banze
When the ruling Indian government initiated a nationwide lockdown in response to the COVID-19 pandemic, without informing the public in advance, millions of people stared at the possibility of starvation. During those months, it was the grassroots network of NGOs combined with the power of online crowdfunding that ensured food reached to millions of poor Indians. To present an example, Youth for Unity and Voluntary Action (YUVA), a nonprofit organization distributed 21,341 ration kits to more than 100,000 people and offered 780,000+ meals to frontline workers and vulnerable people across the Mumbai Metropolitan Region. They also provided 10,000+ essential kits to migrant workers on their way home, many of whom had to walk hundreds of kilometers because of the lockdown. The NGO was able to achieve this feat by raising Rs 3 crore from 1,197 donors through online crowdfunding.  

During the coronavirus pandemic, there was an incredible surge in crowdfunding. With social distancing measures in place, people who wanted to help took to online crowdfunding and raised millions of dollars for thousands of nonprofits who were working to mitigate the crisis. Crowdfunding platforms witnessed an exponential increase in the number of new donors, and many saw a 4x increase in donation volumes. When hospitals in India faced a dire shortage of Personal Protective Equipment (PPE) kits during the pandemic, one of the most successful initiatives to combat the shortage was started by the crowdfunding platform Milaap and The Pravin Agarwal Foundation (TPAF). Together Milaap and TPAF addressed the huge demand and supply gap of PPEs across the country by identifying the need at the individual hospital level. They raised funds to source PPE kits, onboarded suppliers certified by the government, and then dispatched the kits directly to the hospitals. TPAF crowdfunded more than Rs 2 crore via Milaap and was able to distribute over 20,000 PPE kits across 63 hospitals in India.
Perhaps the most impressive crowdfunding strategy during the COVID-19 pandemic was executed by Fuel A Dream, a crowdfunding platform specializing in reward-based crowdfunding, with a primary focus on product innovation and social impact through NGOs. The platform collaborated with the Chirec International School in Hyderabad to support one of India's largest NGOs, the Akshaya Patra Foundation, with their COVID-19 relief efforts. The massive crowdfunding drive raised over Rs 1 crore in just two weeks. The drive was part of a unique school crowdfunding vertical initiated by Fuel A Dream, aiming to teach crowdfunding across India's schools as a life skill.

To put the impact of online crowdfunding in numbers, let's take a look at the numbers. Milaap, one of India's oldest crowdfunding platforms, raised over Rs 100 crores with the help of 250,000+ donors for over 10,000 campaigns for Covid related campaigns. Another crowdfunding platform, Ketto dedicated a microsite to COVID-19 relief and raised over Rs 100 crores for 4,200 campaigns with the support of 120,000+ donors. GiveIndia, a hybrid online donation platform, raised more than Rs 120 crores with the help of 350,000+ donors and 60+ CSR partners to help over 200 NGOs fight the pandemic. In many ways, online crowdfunding was at the forefront of the fight against Covid, helping feed millions of mouths, sustaining low-income families, providing hospitals essential PPE kits, and assisting NGOs in their relief efforts.

The contribution of online crowdfunding to fund medical treatments in India is also immense. The top three crowdfunding platforms in India (Ketto, Milaap, and ImpactGuru) raised Rs 271.65 crore in 2018. The amount was roughly 11% of the Rs 2,400 crore inaugural budget for Modicare— the government's public healthcare scheme introduced in the same year. Together, Milaap and Ketto have raised over Rs 1,000 crore for healthcare-related campaigns in the last five years, with a growth rate that doubles almost every year. Over 1,200 medical campaigns are started on Milaap every month, with a 3x growth per year on average. Ketto, on the other hand, hosts around 2,000 medical fundraisers per month and has seen a constant growth of 50% CAGR in the last five years. For Milaap, nearly 40% of the campaigns they host are dedicated to funding medical expenses. As per their estimates, they have funded 1800+ liver transplants, 800+ heart surgeries, 8,600+ cancer treatments, 2,800+ kidney transplants, and 1,000+ cases of neonatal care (until August 2020). Overall, Milaap claims it has directly or indirectly aided over 50 percent of pediatric liver transplants performed in India. The impressive growth of medical crowdfunding in India can be attributed to greater internet penetration and the rise of mobile payment apps (such as Paytm, PhonePe, Google Pay), which allow multiple bank accounts to get into a single mobile application. These factors have increased the accessibility to these platforms and simplified the process of donating. Simply put, online crowdfunding has been one of the biggest success stories of the previous decade in India, and it is bound to only get better.
Yet, online crowdfunding has also seen its fair share of misused. As we know, humanitarian disasters tend to bring out the best in people as they become more generous and more willing to support those in need. Lamentably, these disasters also put people at risk of being taken advantage of by companies trying to evade their responsibilities. When the COVID-19 lockdown was announced, one of society's worst-hit sections were the cab drivers and delivery partners of firms like Swiggy, Zomato, and Dunzo. As countries decided to go under lockdown, these app-based workers lost their source of livelihood overnight. Even though food/grocery delivery platforms came under the umbrella of essential services, workers were faced with a diminished volume of orders that severely dented their incomes. On social media platforms, these workers were hailed as heroes by their employers, but no financial support was provided to them in reality. Instead, some of the mega conglomerates decided to shift the burden of taking care of their workers to the public. Food delivery firms and taxi services in India like Zomato, Swiggy, Dunzo, Uber, and Ola were quick to evade their responsibilities and start crowdfunding campaigns to provide welfare services to their workers during the pandemic.
Uber crowdfunded over Rs 30 crore with the help of 28,000+ supporters while its competitor, Ola, raised Rs 25+ crore. Among food delivery apps, Swiggy raised over Rs 5 crore, Dunzo raised Rs 60 lakh, and Zomato started a 'Rider Relief Fund' to raise Rs 10 crore for its 250,000 delivery partners. All these campaigns made promises to the donors that the contributions would be used to provide their workers with income support, medical assistance, and even food supplies. Basically, they crowdfunded to provide essential employment benefits and services to their workers. With multi-million dollar valuations, these companies could have easily afforded support and security for their workers during the pandemic, but instead, they chose to transfer the burden of their responsibilities to the gullible crowd— whom they swayed easily with emotionally charged donation appeals. It is pertinent to mention that during the pandemic, Swiggy's market valuation stood at $3.6 billion, Zomato's was close to $3.2 billion, while Dunzo's valuation stood a little under $200 million. As for ride-hailing services, Ola was valued at $5.7 billion during the pandemic, while Uber's market capitalization stood at $46 billion-$48 billion in mid-April 2020. Despite billion-dollar valuations, these companies failed to provide a safety net to their workers in the middle of a humanitarian crisis. Instead, they crowdsourced the funds that they were supposed to pay as part of their responsibility towards their workers.
The Indian crowdfunding industry is growing at spectacular rate, managing an impressive double-digit growth every year. Its social impact is unquantifiable given how many lives are touched every year. And it makes sense. India being a nation of 1.36 billion people is the perfect market for online crowdfunding, a model that by its nature taps into the power of the crowd. Millions of lives in India are positively impacted because of the crowd's power. However, the crowdfunding industry is far from perfect. Globally, it's plagued by the threat of fraud, moral misuse, privacy concerns, industry malpractices, lack of accountability, and a lack of regulatory reforms.
The existing regulatory framework of crowdfunding across many countries is ill-defined with little or no government oversight. In India, currently there are no elaborate policies or laws that regulate the different sub-domains of crowdfunding. Even in countries where regulation exists, regulators are facing the problem of inexperience, as online crowdfunding is a relatively new arrival. As such, there is a risk that they may either over-regulate or under regulate existing subdomains of crowdfunding. India, for instance, has completely banned equity-based crowdfunding but allows donation- and reward-based crowdfunding. Another problem is that of over-generalized regulatory frameworks. The regulatory frameworks that may work for debt-based crowdfunding may fail with donation-based crowdfunding. As the industry continues to grow, proper regulatory and policy measures would need to be applied to ensure the conducive and sustainable growth of online crowdfunding in India.
However, none of these concerns take away from the fact that the crowdfunding industry holds a lot of promise and, in many cases, can act as an alternative safety net when the government cannot provide essential services. Additionally, it can spur economic growth and fund innovative projects and ideas. The potential for social good is limitless. But without understanding its limitations and potential adverse effects, there is a risk that we may amplify the very inequalities that we are trying to mitigate through online crowdfunding.